Ch. Soyara's Esar Eleazar
"Lazarus"
---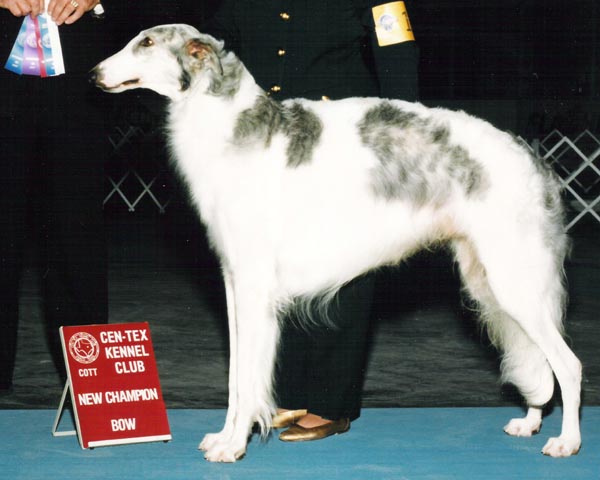 born 6/1994
Pictured at 3 years old
Ch. Greyhaven's The Pendragon x Ch. Soyara's Whiter Shade of Pale
Lazarus got his name after he had to be revived several times as a newborn. Although the smallest of his litter, he matured to become a tall, striking silver and white dog. He finished his championship in just 13 shows. He lived with his co-breeder and co-owner, Sabrina Rhodes.