Ch. Soyara's Mystical Dream JC
"Misty"
---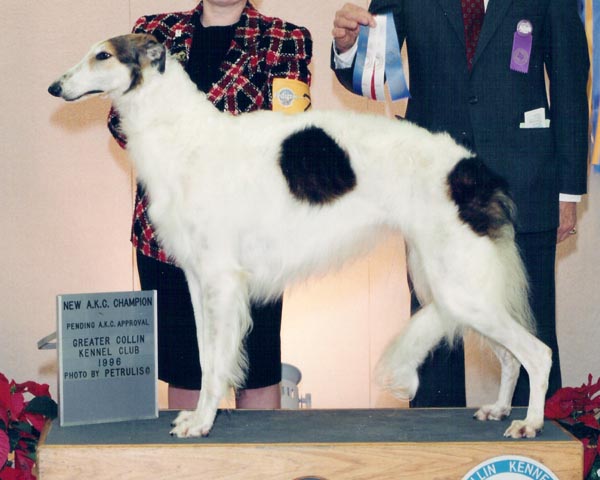 born 2/1993
Pictured at 3 years old
Int. Ch. Freeflight's Electraglide x Am. Can. Ch. Lanel's Sweet Dream of Soyara
Misty was the jinxed dog of the kennel. There's never been a more star-crossed Borzoi than her. Her trials and tribulations were chronicled in our "Marrying Into The Family" column in Borzoi International. Misty was the dam two litters, producing a litter of two when bred to Ch. Rokaro's Demian Blackmoor and a litter of five when bred to Ch. Soyara's Titan of Blackmoor JC. Pups from both these litters have been specialty winners or Group winners.