Ch. Soyara's Misleading Lady Esar ROM-C
"Possum"
---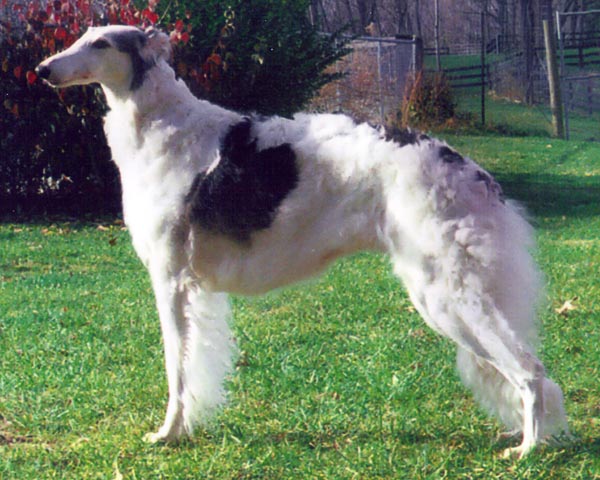 born 6/1994
Pictured at 6 years old
Ch. Greyhaven's The Pendragon x Ch. Soyara's Whiter Shade of Pale
What can you say about Possum? Beautiful to look at, a delight to be with, a devoted mother to her pups, the Group-winning dam of the top-winning bitch in breed history. Despite time off for seasons, coat dropping false pregnancies and finally pups, Possum was ranked as high as Number 7 in 1997 then finished at Number 15, taking multiple group placements along the way. Retired to maternal duties, she produced three litters of extraordinary quality. Most importantly, she was our "heart" dog, the one that forms an unbreakable bond with you.
Beauty and Dignity
Possum's off side

Group 1 under Virginia Hampton

"EARS: Small and fine in quality, lying back on the neck when in repose with the tips when thrown back almost touching behind occiput; raised when at attention."

-- BCOA Breed Standard

Possum and her daughter Hope
Life-size bronze of Possum's head
Snoozing in Daddy's chair
Possum at 8 months