Ch. Soyara's Cunning Little Vixen
"Tess"
---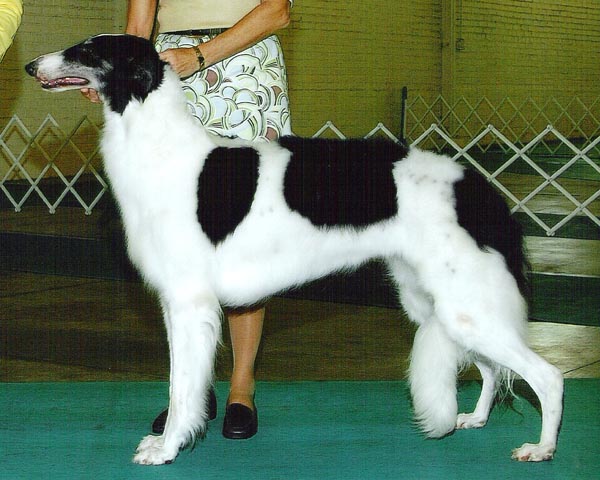 born 12/2004
Pictured at 3 years
Ch. Soyara's Titan of Blackmoor JC x MBIS, MBISS Ch. Soyara's Chantilly Lace JC
"With 6 big, bruising brothers, I have to be evil, quick, smart and cunning. I'm so agile I run circles around all of them. None of them can catch me especially when I do spectacular change of direction leaps. Of course I pretend to be a sweetheart, but you can see my true self below..."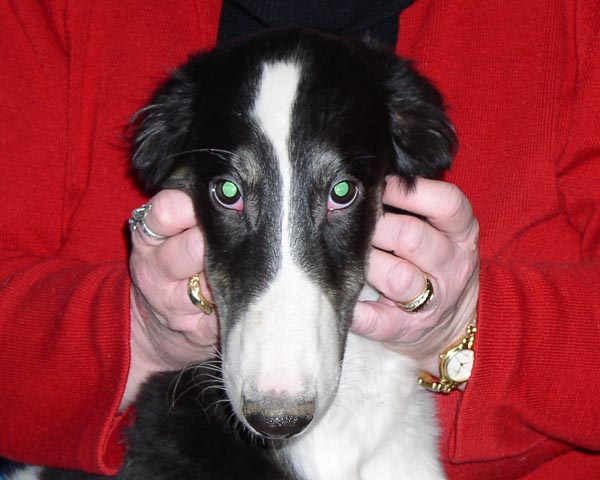 "Fear Me! I'll get you for this!"
| | |
| --- | --- |
| | Caricature by McCartney |
| | Tess finishing |
| | Tess and her daughter Ulla taking a nap together |